8 Best Bitcoin Debit Cards To Spend Crypto In 2022

by Mr. Creatonics
Updated on May 05, 2022
7 mins read
166Shares
Bitcoin is now over 14 years old.
Though the number of merchants accepting bitcoin is thriving, it is a little difficult for a normal user to quickly spend BTC on goods and services.
If you find a merchant that accepts bitcoins directly, then all is well and good.
If not, then you have to sell your BTCs yourself on an exchange, withdraw the fiat currency back to your bank account, and then spend it.
But with Bitcoin debit cards, a few of these steps have been eliminated. The card companies do the exchanging part, and you just spend your BTCs freely.
Here are the best Bitcoin debit cards to use in 2022:
That's why today we are going to discuss such Bitcoin debit cards services which allow you to spend your bitcoins easily, even if a merchant doesn't accept bitcoins.
Page Contents [show]
Best Bitcoin Debit card: One with value for money
MCO Visa card by Crypto.com is perhaps one after sought card by almost all crypto users. MCO Visa cards are metal cards and come in different variants.
The MCO Visa card is available in U.S.A., Singapore, and a few other countries. They also have an altcoin called MCO that you can use along with your card to enjoy the benefits such as:
Free Netflix account
Free Spotify subscription
More cashback on each spent
Cashback on Airbnb and Expedia bookings
The features of this card are designed for modern users like you and me and let's have a look at some of the features of MCO Visa cards.
The steel card adds elegance to this popular Bitcoin debit card.
2. Binance card
Binance world's largest crypto exchange is offering a zero fee via card. This card is available for all Binance users in select regions.
You simply top-up your card with funds through the Binance Card App in the form of Bitcoin or BNB, and you're ready to go. It's as simple as transferring BNB from one wallet to another. Your card will then use this balance for your card payments and automatically deduct all expenses from the balance every time you make payment. The Binance Card will be accepted by more than 46 million merchants offline and online in 200 regions and territories, which makes shopping with crypto easier than ever before.
At the time of updating this post, Binance card is available in EEA region.
Perks of the physical Binance Card
EUR 8.700 daily spending limit
EUR 290 daily ATM retrieval
Up to 8% cashback
Free card
To order a Binance card, login or register an account on Binance.
Once you are logged in, select Finance > Binance visa card
From here you can apply for Binance visa card.
3. Coinbase Card
Availability: USA and select European countries
Coinbase card powered by Visa is available for all Coinbase users in USA and internationally. Users can use this card to make online payments, in-store payments and also for ATM withdrawals. You can utilize your Coinbase account funds for card payment.
There is no card issuance or transaction fee for U.S. users, although overseas users must pay ₤4.95 and 2.9%, respectively. If you are new to Coinbase, do read my earlier review of Coinbase to learn everything about this popular exchange.
Coinbase Card allows you to spend crypto or USDC anywhere VISA cards are accepted. You can use your card to spend any of the cryptocurrencies that you own. Crypto or USDC is drawn directly from your Coinbase account and used to fund your purchases.
For US-based users, there are no application fees and the card is free as long as your Coinbase account is verified. If you live outside of the US, there is an issuance fee of £4.95 / 4.95 €. The below chart shows all the cost associated with Binance card for non-US users:
4. BlockFi Bitcoin Credit card:
While this post is dedicated to Bitcoin debit cards, I feel it's important that you should be aware of World's first Bitcoin rewards credit card. This bitcoin credit card is brought to you by BlockFi, which started as a crypto borrowing and lending platform.
This credit card is available for eligible users based out of USA, and it offers 1.5% cashback in Bitcoin on every spend, which is significant. There are various other benefits that you would get such as higher lending interest, lower trading fees to name a few.
Here are a few more benefits of this Bitcoin credit card:
$250 in bitcoin as a signup bonus if you spend $3,000 within your first three months
3.5% bitcoin rewards on all purchases in months 4-6 of card ownership, up to $100 in bitcoin
2% extra APY on your average daily stablecoin balance, paid in bitcoin, up to $200
0.25% back in bitcoin on all eligible trades, up to a maximum of $500 in bitcoin each month
For anyone looking for a Bitcoin credit card and is based out of USA, this is the best option available out there. This is also the first Bitcoin credit card that has Bitcoin in it's design. You need to join the waitlist to access this card.
Wirex, which was previously known as E-coin issues, is a popular Bitcoin debit card. It is available in both virtual and physical forms and is delivered free of cost to you for now. [Limited time offer]
Wirex Bitcoin Debit Card
Supported Currency
USD, EUR, GBP
Has An App
Yes
Anonymous
No
Physical Card
Yes
Virtual Card
Yes
Card Type
VISA
Plus it provides 0.5% crypto cashback whenever you do in-store purchases. Also, it's a debit card. Not pre-paid debit card. You also get an account number and sort code (just like a traditional bank) so you spend the money in your account with the card. Note: The GBP card is a Visa Debit Card and the EUR or USD cards are prepaid cards and service is available only for Europe and UK users.
You are also free to use the Wirex app/wallet to send, receive, and control money worldwide.
Note, that all standard fees are applicable to Wirex Bitcoin debit cards, and registration is not anonymous.
Order Your Wirex Bitcoin Debit Card
Availability: UK & Europe
Cryptopay was founded in October of 2013, and it is a wallet and payment platform where merchants and consumers can transact with each other.
Cryptopay Bitcoin Debit Card
Supported Currency
USD, EUR, GBP
Has An App
Yes
Anonymous
No
Physical Card
Yes
Virtual Card
Yes
Card Type
VISA
Cryptopay issues Bitcoin debit cards which are a low commission. They are delivered worldwide free of cost within 3-10 days. They are issued in both physical and virtual card forms.
No ID verification is required to order your Cryptopay Bitcoin debit card, but it is not anonymous, as your name and email ID are required for registration.
It is accepted anywhere Visa debit cards are accepted.
Plastic Card Fees:
Virtual Card Fees:
Order Your Cryptopay Bitcoin Debit Card
7. Crypterium (Also support Brazil, India and more)
Availability: International
If you are from a country where no one serves Bitcoin debit cards, you might be in luck with Crypterium pre-paid debit card. We have a lot of CoinSutra readers from India, Brazil, Nigeria and a few other similar countries who are able to get hold of Bitcoin debit card with the help of Crypterium service. Crypterium debit card is powered by Visa. Read Complete Crypterium review.
Using the Crypterium visa card, you can buy products online and offline. You can also withdraw funds from ATM around the globe using Crypterium card.
Few things to know:
You can order the card from Crypterium mobile app
Right now, only one card is available which cost about $9 + delivery charges.
Delivery is managed by DHL (If you opt for paid one)
After placing the order, it can take 2-3 weeks for the card to be dispatched.
8. Nexo Card
Nexo is one of the unique services in this list that physical card and also offers free Virtual cards for safe online purchase. Nexo wallet ( custodial wallet) offers zero transaction fees and you can easily use your existing funds to use with your card. There is no monthly/annual fees, no FX fees.
Features of Next card:
Freeze and Unfreeze your card with a single tap.
Create free virtual cards for online purchases
Cashback on all purchases
Payment in local currencies
View your Pin and change it at any ATM
Which Bitcoin Debit Card To Choose?
Nowadays, many financial startups are coming up with more and more crypto debit cards.
So how do you decide the best for you among so many available options?
In my opinion, you should look out for the following things before choosing your Bitcoin debit card:
Do they serve in your country?
Is the fee structure reasonable?
Is it a VISA/MasterCard?
Are their software wallets free of bugs?
Are there additional fees?
Is the startup well-funded?
What's the company's background?
MCO visa card seems to be the top Bitcoin debit card at this moment.
The others we've listed above are all highly reputable and will provide you with great Bitcoin debit card service. But it's always advised to do your due diligence.
Is using Crypto debit card a taxable event?
Yes, when you use a crypto debit card, it is a taxable event. You need to keep a record of your transaction and include it in your financials. You can use tools like Cointracker to automate this aspect of tax accounting.
Which Crypto debit card works for India?
Crypterium card is the one that delivers to India and works internationally. Read about Crypterium review here.
Now we would like to hear your experience of using Bitcoin debit cards. Which card are you using? Which card do you recommend? Do let us know in the comments section below!
And if you found the post useful, do share it with your friends on Twitter & Facebook!
For further reading:

Share on twitter
Twitter


Share on telegram
Telegram


Share on linkedin
Linkedin


Share on whatsapp
Whatsapp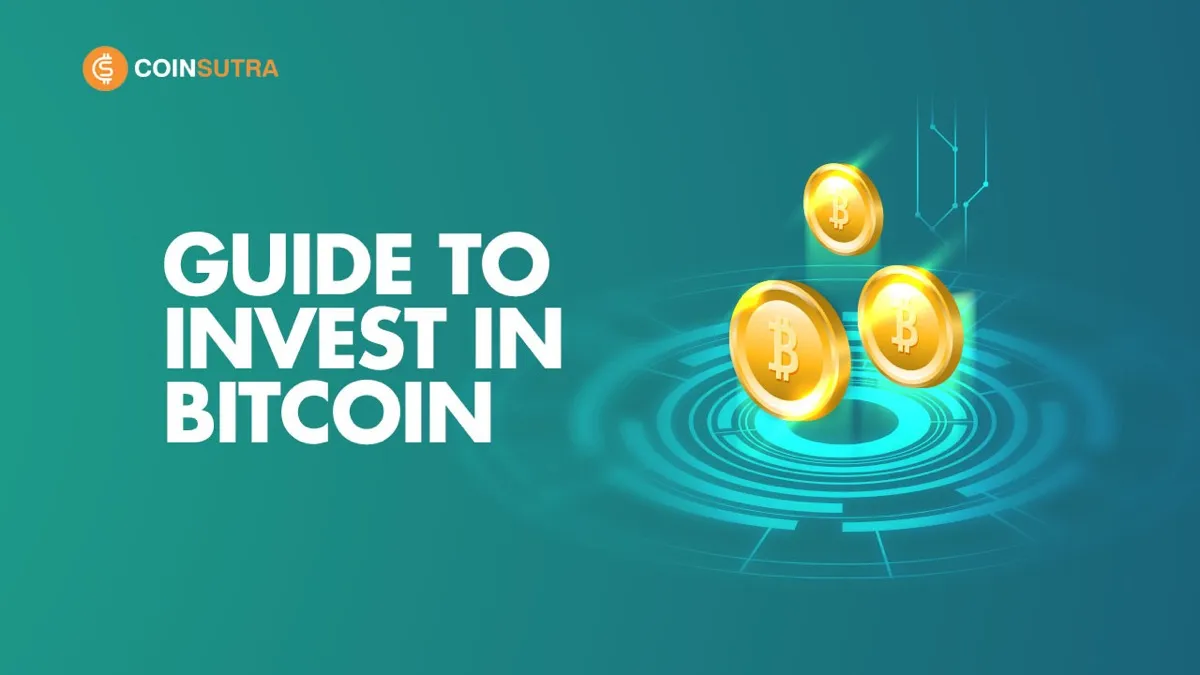 Uncategorized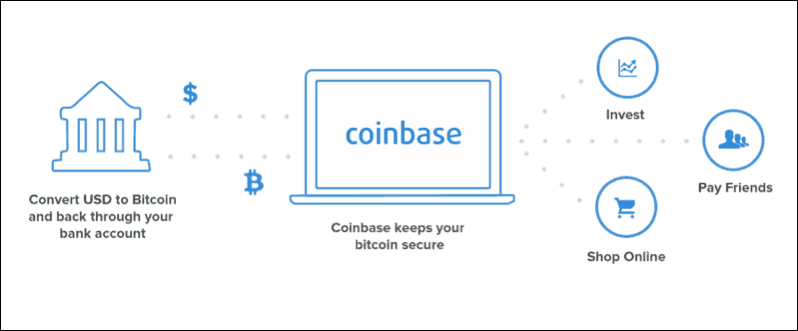 Uncategorized
Subscribe to stay updated
Join CoinSutra Newsletter & learn about Blockchain & Bitcoin.